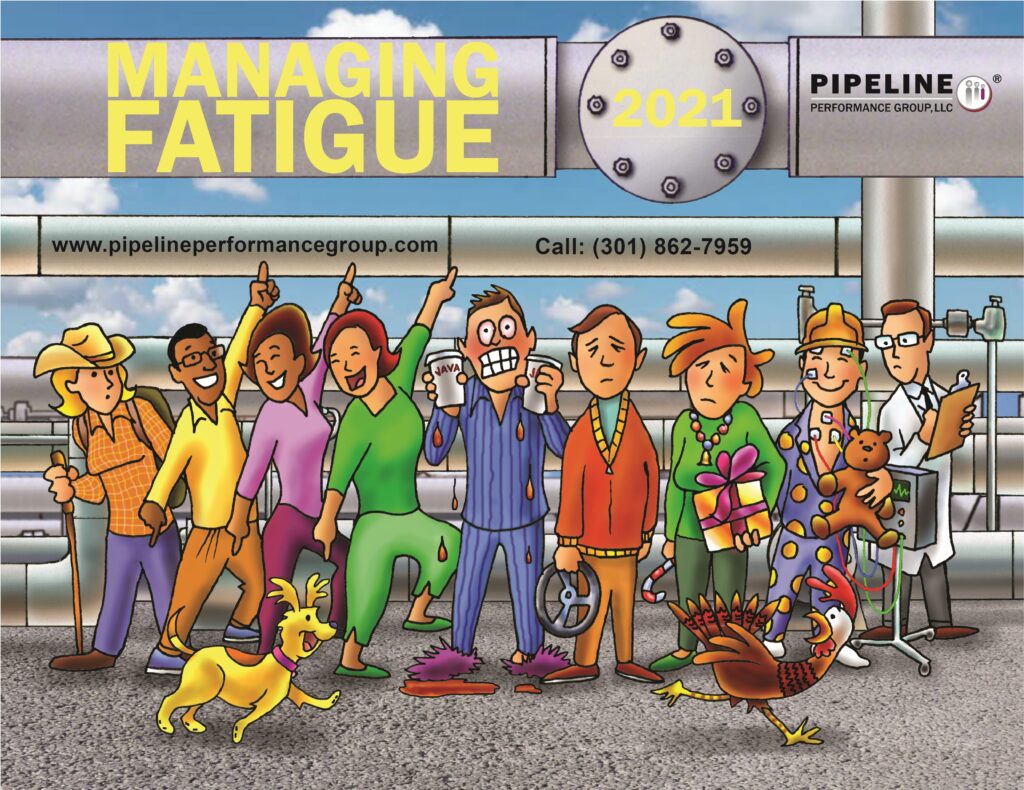 Order your 2021 Managing Fatigue Calendars Today!
Pricing (includes shipping & handling):
$16.95 each for quantities of 1 to 49
$14.95 each for quantities of 50 to 99
$12.95 each for quantities of 100 or more
For ordering assistance, please email Christina@pipelineperformancegroup.com
2021 Managing Fatigue Calendar Topics: 
What's the Big Deal?
Heart Health
Are You Tired?
Sleep Disorders
Circadian Rhythm
Fatigue is Not "One-Size Fits All"
Sedentary Death Syndrome
Alertness Aids
Caffeine Overload
Off-Duty Choices Matter
Drowsy Driving
Sleep Physiology
AND a Fatigue Observations Checklist
Your calendar purchase includes the future e-delivery of a monthly one-page article by our health and fitness expert, Scarlet Knight. In 2021; these monthly articles correspond to each month's calendar topic.