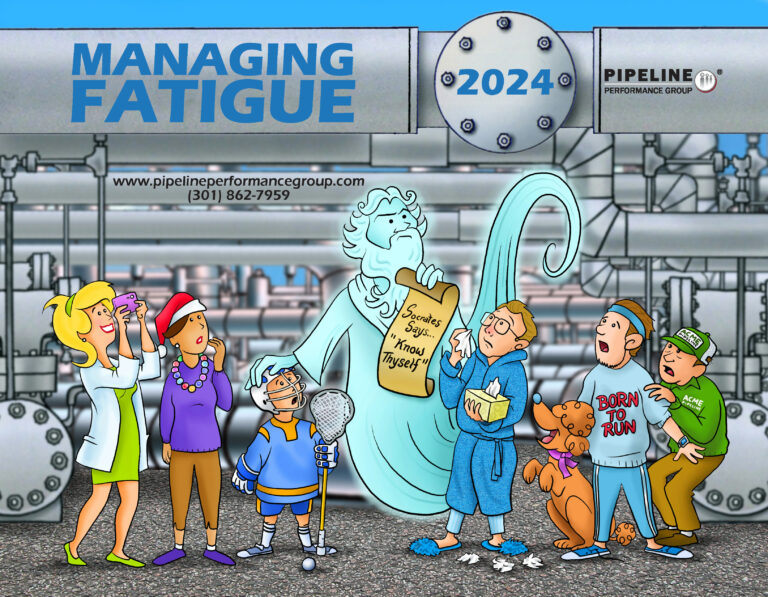 Order your 2024 Managing Fatigue Calendars Today!
$17.95 each
includes shipping & handling
$15.95 each if ordering 50-99 calendars
$13.95 each if ordering 100 or more calendars
2024 Managing Fatigue Calendar Topics: 
Know Thyself
Take Care of Your Heart and It Will Take Care of You
The Three C's of Fatigue
What is Your Personal Fatigue Risk Management Plan?
Job Performance at Risk
How Will the Side Effects Affect You?
Turn that Frown Upside Down
Sleep is the Only Cure for Fatigue
Friends Don't Let Friends Drive Fatigued
When is the Risk of Fatigue Greatest?
All Things in Moderation
Safety First
AND a Fatigue Observations Checklist

Your calendar purchase includes the future e-delivery of a monthly one-page article by our health and fitness expert, Scarlet Knight. In 2024; these monthly articles correspond to each month's calendar topic.