Human Factors & Organizational Improvement
Human Factors consulting is provided in the development of new control rooms or evaluation of existing control rooms. Our evaluations include control room ergonomics, environmental and safety culture factors.
Control Room Design and Evaluation
Control Room Design and Evaluation – assessment, development and facilitation. The Control Center is the heart of the daily operations for a Pipeline company. A clean, organized, and healthy working environment makes for satisfied controllers, who take pride in their work and personally invest themselves in their company's success. Our human factors experts at Pipeline Performance Group start with reviewing the existing conditions in the control room and make a professional assessment of the following: Lighting, Ergonomics, Air Flow, Cleanliness, Seating, Computer Screens, Room Temperature, Noise Levels, Workstation Layout. Pipeline Performance Group performs human factors assessments of control room ergonomic, environmental and spatial factors. We provide specific improvements, based on scientific principles, which will have an immediate effect on a controller's satisfaction. The ergonomic and work environment enhancements contribute to the overall pipeline safety and productivity, which have long-term positive effects on the bottom line. We develop control center design criteria and layout assistance for updated control rooms.
SCADA User Interfaces – Evaluation and Design
The ability of controllers to effectively scan, interpret and respond to SCADA displays is contingent on the layout and format of the displays. Our experts at Pipeline Performance Group conduct evaluations of SCADA HMI displays provide clear and integrated information to controllers. We provide specific recommendations for format improvements.
Pipeline Performance Group human factors experts facilitate in developing display guidelines and standards for SCADA displays in control rooms. We follow a controller center design process to understand design requirements and mock up design wireframes.
Our services include:
Development of procedures for backup SCADA tests, evacuation plans, point to point tests and alarm management.
Facilitate alarm management plan implementation and reviews.
Develop Design Philosophy and Design Style Guides for SCADA displays in control rooms.
Conduct HMI Gap Analysis against API RP 1165 and API RP 1167.
Organizational and Safety Culture Assessments
Pipeline Performance Group works to improve safety-related and organizational conditions by conducting organizational and safety culture assessments.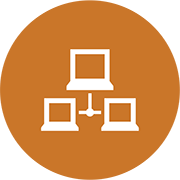 Control Room Management Plans & Audit Assistance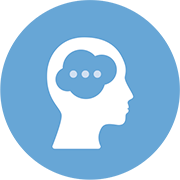 Human Factors & Organizational Improvement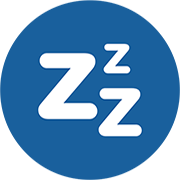 Fatigue Risk Management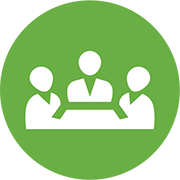 Training, Education & Procedures
Workload Assessments Performed
*Current as of January 2023
Pipeline Performance Group has assisted Suncor Pipelines in improving our CRM plan and provided constructive feedback where potential gaps are identified. Their Compliance Assurance Solutions services keeps our CRM team focused and on schedule for meeting our regulatory compliance tasks and gap closure items. Their knowledge and expertise in a broad range of subject matter expert fields helps support our CRM plan and operational excellence management system.
We can't thank PPG enough for the assistance, coaching, mentoring and guidance they have provided over the years. Thanks to all.
NCRA and Jayhawk Pipeline have been working with Pipeline Performance Group almost since the inception of the CRM final rule. They performed their business in a professional and courteous manner along with being very pleasant to work with. The process Pipeline Performance Group used when rewriting our CRM Plan included engaging and educating our supervisors and managers in a manner that gained their respect. We look forward to using their services in the future.
Thanks for all your good work, it's great that I can call if I have any questions. Thanks again.
You all are amazing and we love the relationship we have built over the years working with you all. Thank you all for the excellent work time and time again.